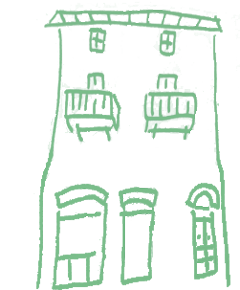 Bewteen simplicity, taste and sophistication
The cuisine of the Locanda di Anita is authentic and sophisticated and will seduce you with its complex simplicity
Taste experiences
---
The cuisine is signed by the multi-starred chef Nicolas Baglione and run on site by Executive Chef Amine Jartene, with the purpose of creating unique tasting experiences, without coming to compromises with quality.
Bistronomic cuisine
---
The concept of bistronomic cuisine responds to the aspiration of chefs to step away from the exclusive universe of gourmet restaurants to free their creativity in a more convivial environment.
The dishes proposed are the result of the techniques they apply to propose an original and fanciful cuisine.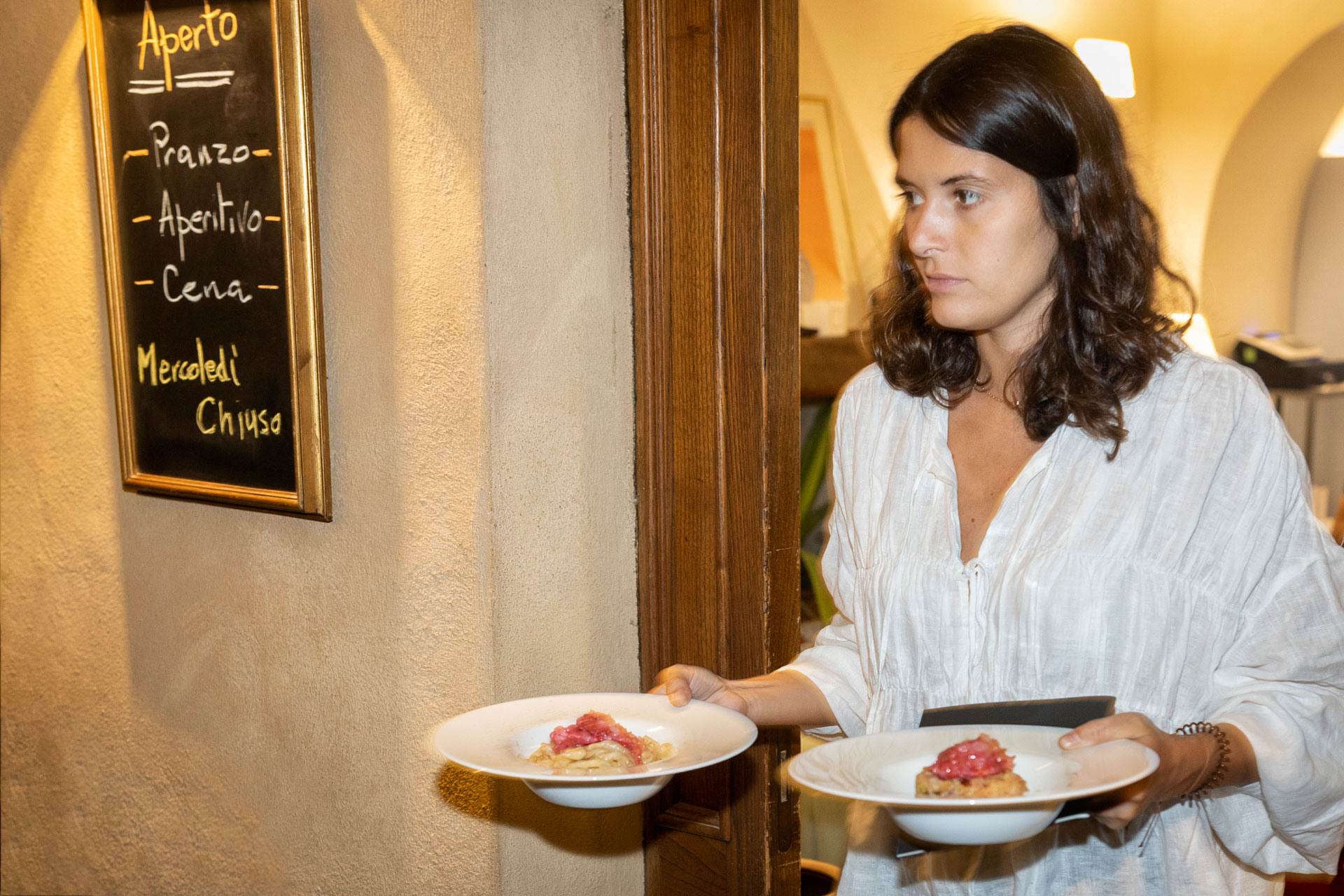 A bistrot in Cetona
---
At the locanda di Anita you eat on the terrace with view over the square of Cetona.
There are just a few tables: we want to dedicate to every one of our guests all the attention they deserve.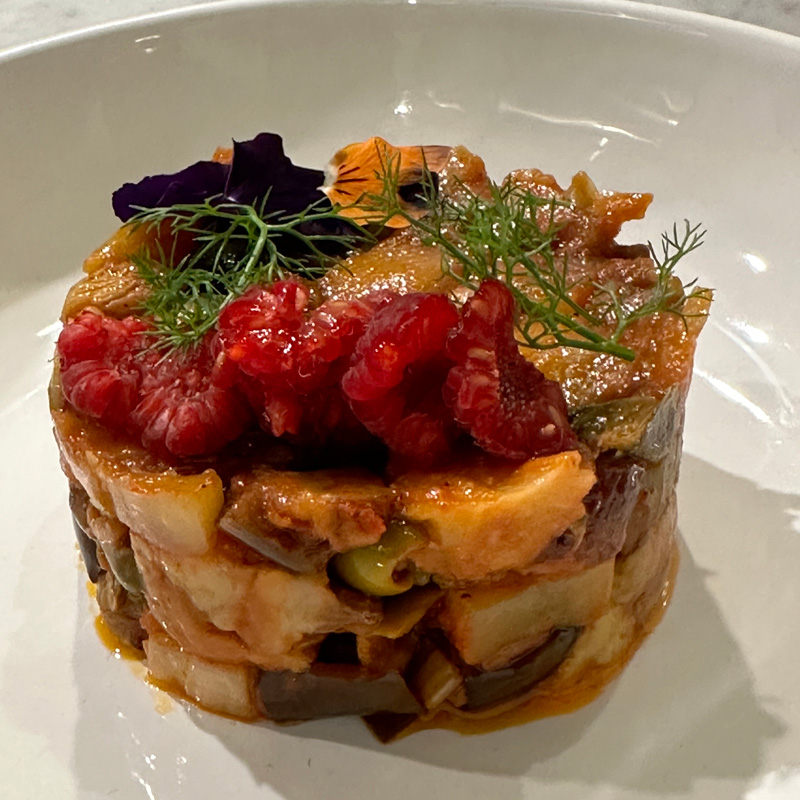 MENU
---
LIVER PATE` AND FENNELS
Liver patè with julienned fennel, whole grain mustard, orange marmalade and mirin
---
FARMER'S PLATE
Tuscan raw ham, capocollo and salami. Cheeses from Pienza ad bruschetta vith EVO oil. Liver patè.
---
CAPONATA
A fresh take on traditional caponata (eggplant,celery, olives, raisins with a raspberry twist
---
MENU
---
CACIO & PEPE
A fresh twist on the classic cacio e pepe, topped with a tartare of Mozambique shrimps and lime
---
MEZZA MANICA
Pasta with tomatoes, basil, candied dates, bufala mozzarella and zucchini flowers
---
ANITA'S BARLEY
Barley, shellfish bisque, radicchio and lemon zest
---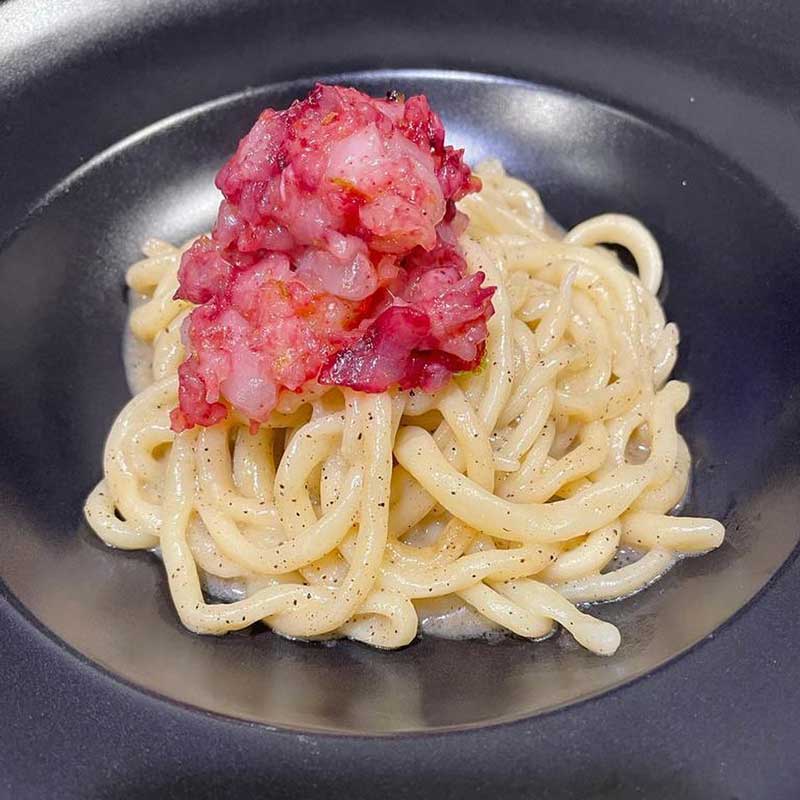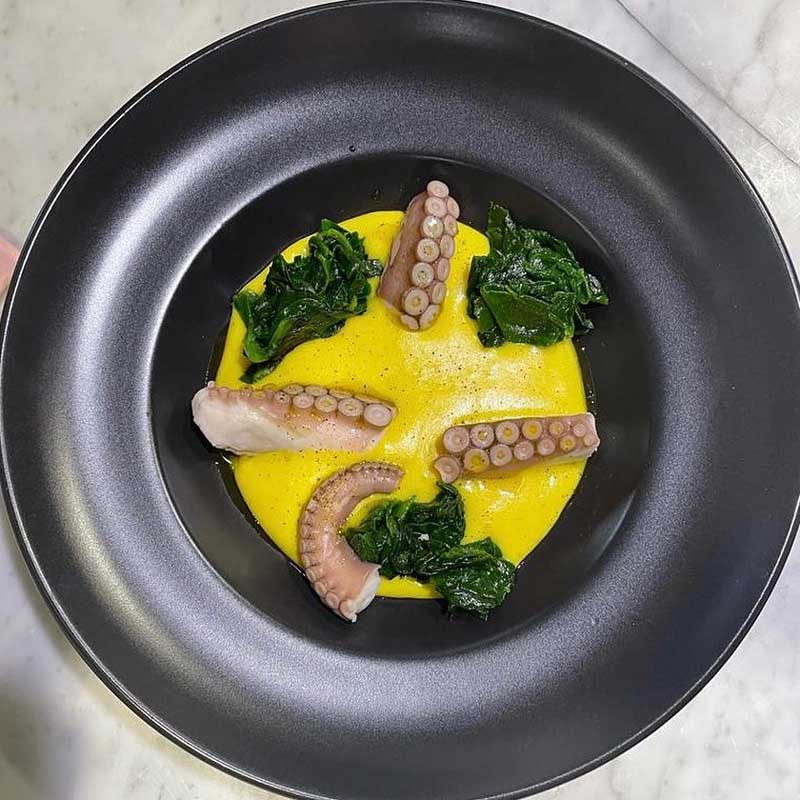 MENU
---
7-HOUR SQUID
Warm squid, fresh peas, green tomatoes and fish roe
---
CRUDO
Shrimps, prawns, peach, lime
---
BIANCONIGLIO
Rabbit, mustard seed, riviera olives, purple potatoes and marinated asparagus
---
AN ENGLISHMAN IN CETONA
Salt-crusted and baked Veal served with our tomato sauce
OUR DESSERTS
---
ANITAMISÙ
Mascarpone cream, cantucci and coffee
---
LIKE...A CLOUD
Blueberry mousse, mixed grain crumble, passionfruit
---
SEMI..."FREDDO"
Torroncino parfait, dark chocolate cookie, strawberries
---
EVERYONE WANTS HIM
Ice cream and salted caramel
---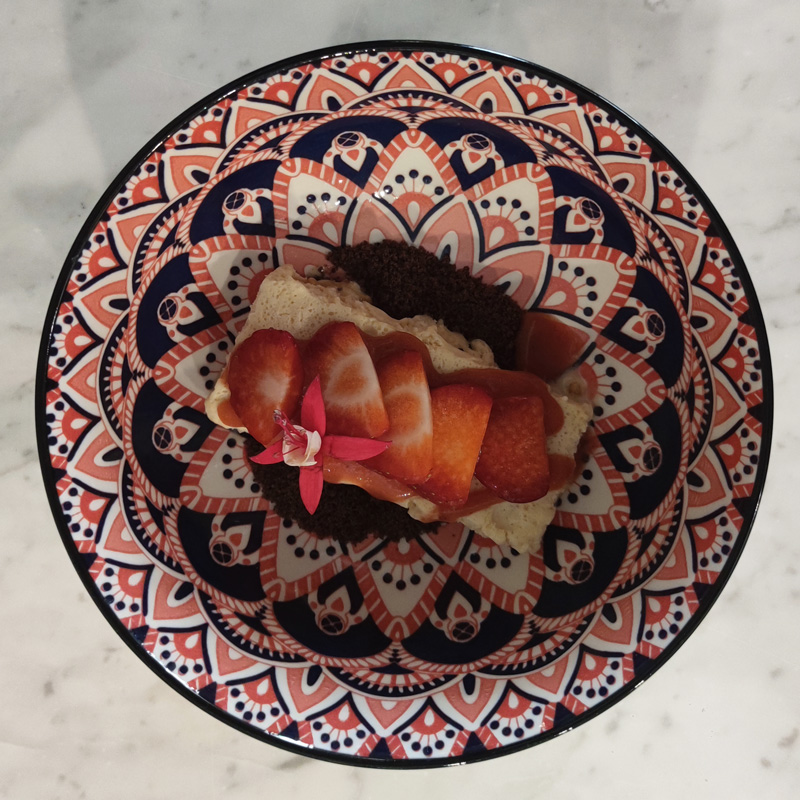 COCKTAIL LOUNGE
It's time to drink together
---
The ritual of the aperitif is not only a trend but also a tradition.
The terrace of the Locanda di Anita is an ideal place to celebrate this rite.
---
Our cocktails take their names, or nicknames, from our friends and there is a reason: sipping a delicious cocktail with other people is an even greater pleasure if they are our friends.
Accurate selection of Italian wines